More NEW Products Releases from our Manufacturers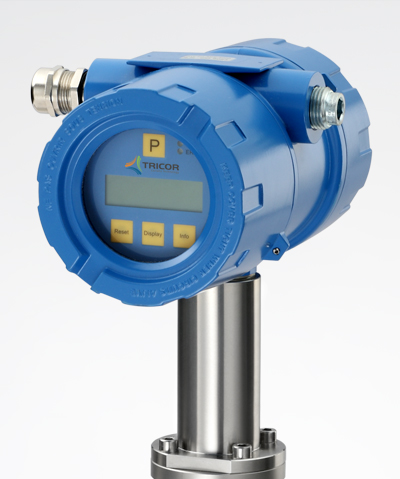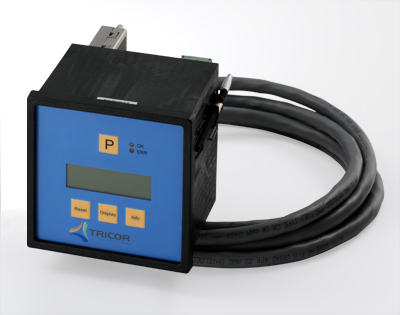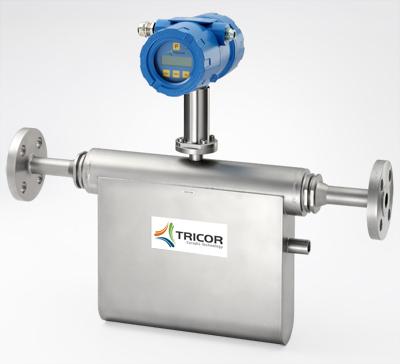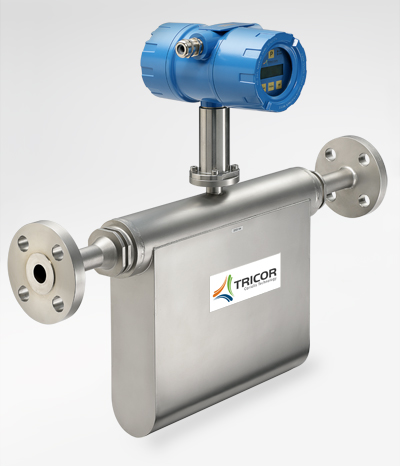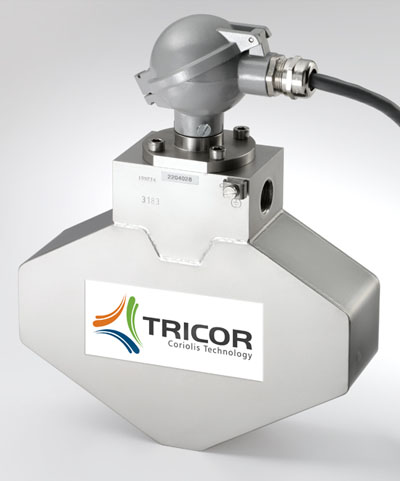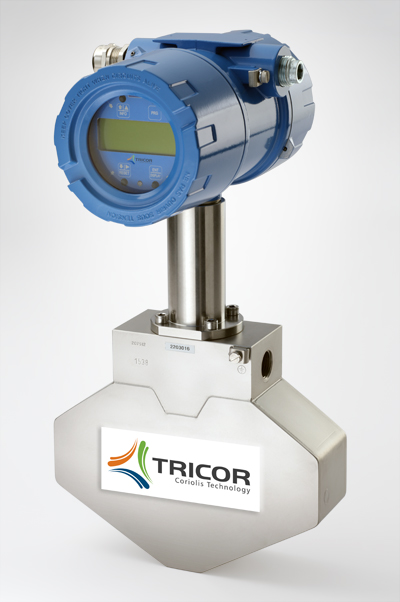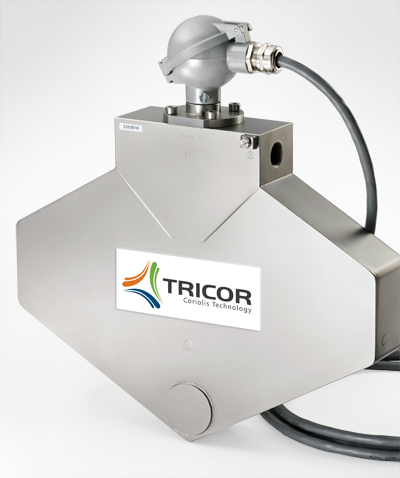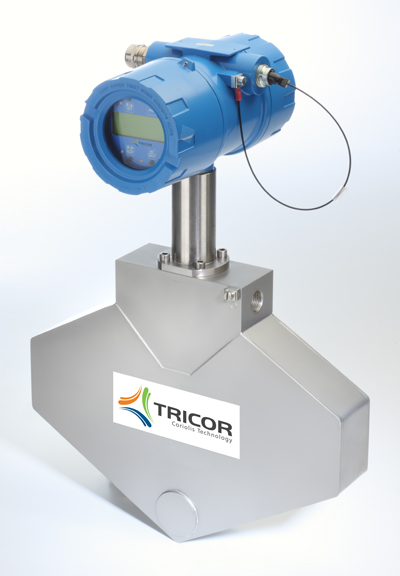 NEW Coriolis Flow Meters from

TRICOR Coriolis Technology

PROS:

- Deep knowledge base - over 30 years of coriolis experience

- Unique application wisdom

- Reliable, repeatable, high-performance instruments

- Industry-leading support services

FLUIDS / MATERIALS that can be measured by coriolis flow meters:

         o Adhesives

         o Alcohol

         o Ammonia

         o Catalysts

         o Caustic

         o Cyclohexane

         o Ethylene

         o Formaldehyde

         o Freon

         o Glycerin

         o Glycol

         o Herbicides

         o Hydrochloric Acid/

            Hydrogen Peroxide

         o Latex

         o Nitric Acid

         o Pesticides

         o Phosgene

         o Phosphoric Acid

         o Polyol

         o Propylene

         o Resins

         o Solvents

         o Styrene

         o Sulfuric Acid

         o Toluene

APPLICATIONS for TRICOR Flow Meters:

* Batching

* Concentration

* Custody Transfer

   -  Pipeline

   – Rail Car Loading Rack

   – Ship Loading Terminal

   –  Truck Loading Rack

* Density

* Product Quality

* Process Optimization

* Interface Detection

* Mass and Energy Balance

* Pipeline Leak Detection

* Loss Control

* Check on Calibration Gases

* Stream Conditioning

Contact your local sales engineer today for more information

1-800-398-FLOW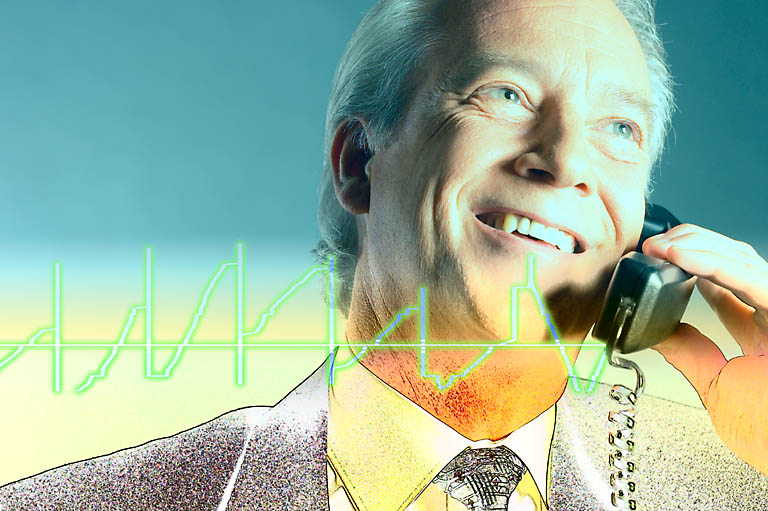 0-20 mA, 4-20 mA, 0-5 V, 1-5 V, and ±10 V Inputs

   Universal 85-265 VAC or 12/24 VDC Input Power

   Large Dual-Line 6-Digit Display, 0.60" & 0.46"

   Dual-Scale for Level Applications – Single Input

   Sunlight Readable Display Models

   Isolated 24 VDC @ 200 mA Transmitter Power Supply

   Math Functions for Flow & Round Horizontal Tanks

   Programmable Displays & Function Keys

   32-Point, Square Root, or Exponential Linearization

   Multi-Pump Alternation Control

   2 or 4 Relays + Isolated 4-20 mA Output Options

   External 4-Relay & Digital I/O Expansion Modules

   RS-232, RS-422/485 Serial Communication Options

   Modbus® RTU Communication Protocol Standard


NEW ProVu Series Digital Displays from

PRECISION DIGITAL CORP.


CLICK here to preview the ProVu Showcase of features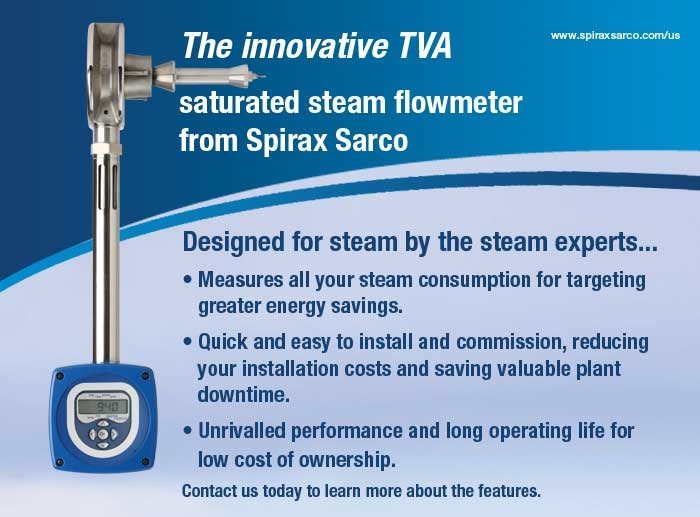 The TVA is specifically designed for use on saturated steam and offers the following:

Available in 2", 3" and 4" sizes.

Built-in density compensation for accurate mass flow measurement

50:1 turndown - accurate measurement over a wide flow range.

Suitable for installation in confined spaces - 6D upstream and 3D downstream pipe diameters required

Wafer design to provide lightweight, easy installation.

Critical measuring surfaces are resistant to erosion by water droplets present in saturated steam, ensuring that accurate measurement is maintained over a long period.

No accessories or flow computers are required; consequently installation is easy and cost effective.

Integral keypad/display for easy set up and indication of flow rate, total flow, pressure, temperature and power.



See the BIG Difference a Trident X2 Makes!

Watch and See What an Improvement the Precision Digital Trident X2 Process Meter Can Make in Your Plant!!!

Replace your aging and/or small display panel meters today and see an instant improvement. The display on a panel meter is its most important distinction.

Get the best display possible with the supersized Trident X2!

Watch this short presentation, learn why you should replace your old meters with the Trident X2, and see how easy the replacement can be.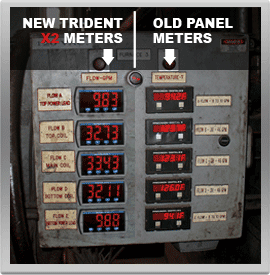 – Accuracy: 0.3% of full scale + 0.5% of reading

– Turndown ratio: 1:100

– Response time: 50ms

– Communication with PC and SPS

– Profibus-Connection

– Real gas calibration

– Insensitive to pressure and temperature changes

– Minimum pressure loss

– Materials: Aluminium or stainless steel

– Temperature measurement as standard (digital)

– Compact design, simple installation

– Easy to service and maintain

– Multigas - One device for 10 different gases

– LED operating status indication

– Set point delay

– NEW: With built-in display (option)

– 3-year warranty

Reliable and precise thermal mass flow meters

The thermal mass flow meters and controllers of the SMART series are especially well suited for measurement and control applications in industry and process as well as for customer-specific OEM applications.